Product
Price

Premium Guardian Angel Report

+ Angelology 101

+ Divine Numbers

+ Angel Tarot 101

$7.00

Daily Blessings
$0.00
Total (95% OFF Discount)
$7.00


---
Note that the bonus free trial to "Daily Blessings" is completely optional, HOWEVER most of our members will subscribe for this opportunity as each month you'll be receiving a new thirty-day prayer journal that you can use on a daily basis, as well as a one-hour angelic song, that you can use to call your angels by your side. You'll uncover secrets on how to grab heaven's attention and attract miracles into your life - "On Demand". You'll be getting so many it's almost unfair. There is no other product on the market like this, and you will receive the first edition today for free. If you choose to stay on, you will be charged $37 per month for each new issue for as long as you decide to remain a member. You can cancel at any time just by contacting us.
This is a one time payment. There will be no monthly charges on your credit card. Click the button above, fill in your information, and you'll get instant access to "Premium Guardian Angel Report" and all FREE bonuses.
---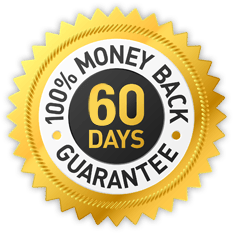 100% Money Back Guarantee
Your order is backed by our 60-Day, No-Questions-Asked, 100% Satisfaction Guarantee. If you are not 100% satisfied with the program, simply contact us within 60 days for a full refund.
Angel Oasis