Who Is Archangel Zadkiel?
Zadkiel's name can be translated into "Righteousness of God."  Archangel Zadkiel is known as the Angel of Forgiveness.
Archangel Zadkiel's helps you cleanse your spiritual energy and raise your vibrational levels.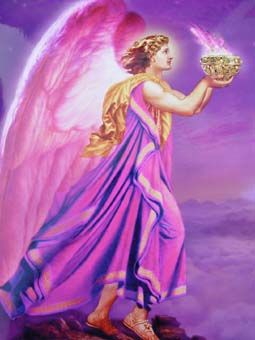 Archangel Zadkiel can help people heal themselves from all kind of memory related issues. In times when you feel like you can't use the full potential of your memory, call upon Archangel Zadkiel's assistance.
Many times in life you will find yourself feeling off purpose. Like you have lost your true calling and trying to get back on track. Zadkiel's powers can be very helpful at these times.