Archangel Raphael helps support healing. Besides, this Archangel guides you in a range of health-related matters. Raphael also employs a range of healing methods, such as direct intervention. According to this method, the Archangel instantly cures ailments. Moreover, Raphael helps guides a person towards the ideal roads to better health and an improved lifestyle.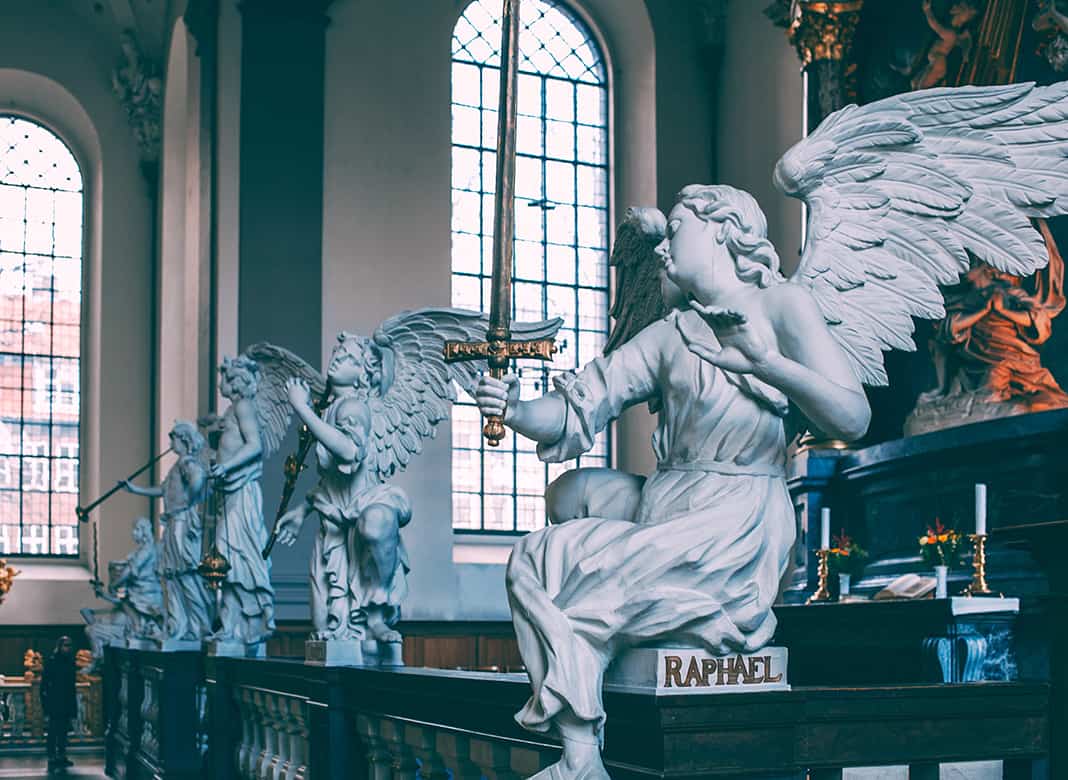 In most cases, your freewill becomes the culprit or catalyst in different health situations. Even Lord, Archangels and Guardian Angels may not be able to interfere with the choices you had made you're your freewill. That is why Archangel Raphael, along with other Angels, will wait till the time you ask for help.
So, how can you work with Archangel Raphael effectively? To find the answer to this question, read on.
Working With Archangel Raphael
How can you seek Heaven's help? How can you call for Raphael's help whenever you are facing a series of crises? You can apply one of these short and easy-to-deploy strategies
• You must say your request or prayer aloud
• Channelise your prayer to Lord
• Your prayer must address both Archangel Raphael and Lord
• Your prayer may even include your preferred religious figure, such as Jesus
• Form a concrete prayer — it should not be a product of wishful thinking
• Write down your prayer or request
• Recite your prayer using soft words or in a loud voice
• Express your gratitude while you are reciting the prayer
• Include supplications in your prayer such as "Please" or "Help me"
However, it may not be all that important how you ask for help — the important thing is to ask for help in the first place. Here are a couple of points to remember whenever you request the assistance of Archangel Raphael.
Ask for help — you can do that either silently or loudly. The point is, if you do not ask for his help, you will not be able to receive it. It is because of the simple fact that he will never violate your freewill. You must never hide anything from this Archangel. Instead, you must pour your heart out in front of Raphael. That means you must never hide your feelings from this Archangel.
You may also start visualising a subtle green light that surrounds different health concerns. You have to identify and follow all the Divine guidance that this Archangel will send your way. Whenever you take concrete actions on the basis of the guidance you receive, you will be able to improve the quality of your health and life.
You must keep asking for help until you receive a solution or until the healing happens. The important thing is that you must not employ your own strategies and wait for the divine intervention to take place. You will receive one block at a time as an answer to your prayer. Once you start receiving these blocks, you must make sure you piece them together and answer your prayers.
One More Solid Way Of Working With Archangel Raphael
You may want to call your Guardian Angel for help whenever you are facing difficulties connecting with Raphael. Your Guardian Angel will help you carefully lay out a plan to contact Archangel Raphael. However, connecting with your Guardian Angel is no walk in the park either. That is where we, angeloasis.com, come in. We have a solid process to help people connect with their Angels easily and quickly. Take this short and simple test to get started.