Here is a simple truth — you do not need any formal prayer or invitation to get the angelic assistance. In fact, Angels are always able to understand your mental pleas. So, if you request from a sincere heart, your Guardian Angel will definitely come to help you. However, calling your Guardian Angel to help you does not have a one-size-fits-all approach. That is why you should ask your Angel to help you in a way that comforts you the most.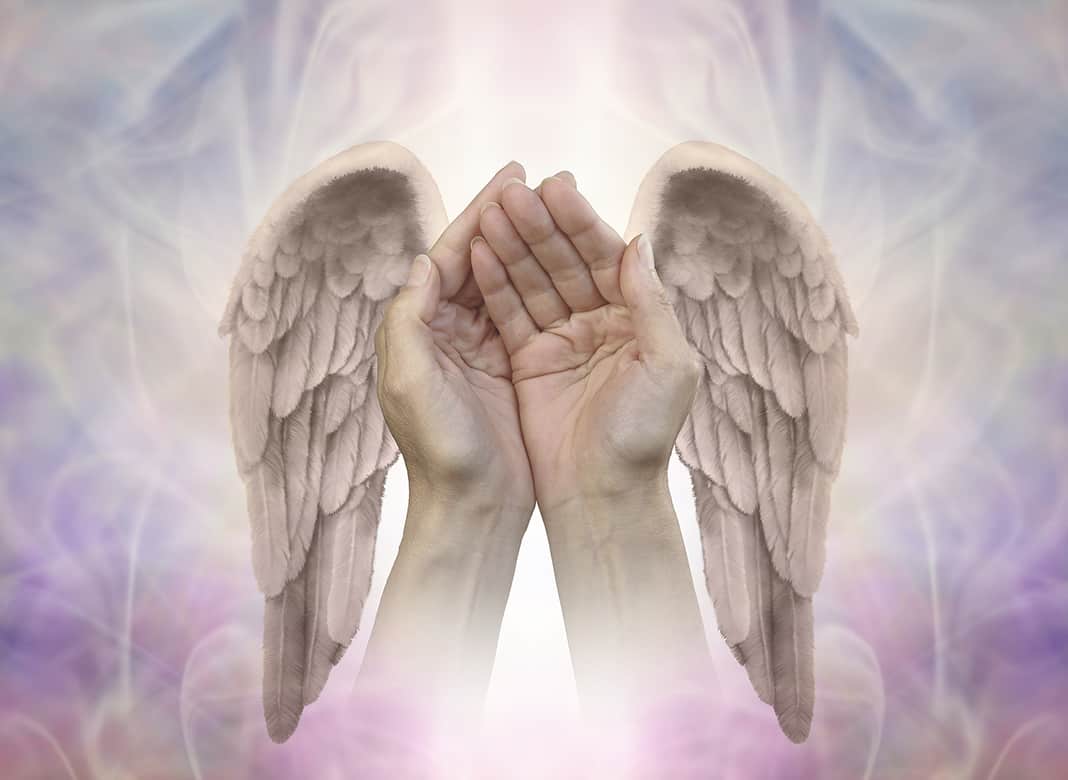 You can always ask Lord to send his angels to help resolve your current challenges. Or you can also directly contact your Guardian Angel. However, many people believe that connecting with their Guardian Angels first without approaching Lord will be tantamount to letting Him down. However, when you contact your Angel or Lord, you are working as per the Divine will that is God's will too.
So, whether you ask Lord or His Angels to protect and guide you, there is no harm. After all, asking for help from God and His helpers means you have fully aligned your life with the Divine Will. Now, you know there are no specific ways of asking for help. Nonetheless, we are listing down the top three popular ways of asking for help from the Lord. People use these ways the most. That means you are also free to use any of these ways to get started.
Way #1: Doing Immense Prayer And Meditation
When you pray and meditate, you get closer to the Lord and His army of Angels. However, you have to give your full heart to mediation and prayers. In fact, you should plan to use some time in your day to pray and meditate. There should be no two ways about it. If you fail to earmark some time of the day to pray and meditate just to get closer to your Angel, then you will not be able to seek his guidance and protection.
Way #2: Expressing Your Heartfelt Gratitude
Here is one more powerful way of praying to your Guardian Angel — express your heartfelt gratitude to your Angel and Lord. It is important to appreciate the presence of the Lord and His Angels in your life. Whenever you feel that your Angel has lent his protection to you, it is a moment to be grateful for it. If you feel that your Angel has not done anything for you yet — which is not true — you must make it a point to say thanks anyway. Whenever you say thank you to your Angel, your heart opens up and you strengthen your bond. And when your bond with your Guardian Angel is rock-solid, you will get your prayers answered fast.
Way #3: Asking For The Divine Wisdom
Your prayers must be very direct and straightforward. Whenever you are praying to your Guardian Angel, you must make sure that you do not beat around the bush. Ask whatever you want in your life. Sometimes you may feel that you must not ask for anything particular to your Guardian Angel, but you should refrain from thinking like that. If something is not right for you, your Angel will let you know through signs and symbols. That is why many believers feel that it is essential to ask your Guardian Angel for divine wisdom. Because if you have divine wisdom in your life, you will always pray correctly and ask for the right things from your Guardian Angel.
One More Way Of Knowing How You Should Pray To Your Guardian Angel
Here is one more solid way of invoking the protection and guidance of your Guardian Angel — simply ask him. Yes, if you have a solid connection with your Guardian Angel, you will always know what to pray to get his divine guidance. However, building a solid bond with your Angel means you are in touch with him constantly. Contacting your Angel is easier said than done, though. That is why it makes sense to trust a battle-tested process to contact your Angel. Here is where we, at angeloasis.com, come in. We have a solid process to help you contact your Angel easily. So, take this quick test and get closer to your Guardian Angel.