Gemini is the third on the list of zodiacs. This zodiac sign is represented by people born between May 21 and June 21. Due to the air element, Gemini people are adaptable, outgoing, and intellectual. But these people may also be indecisive and impulsive at times.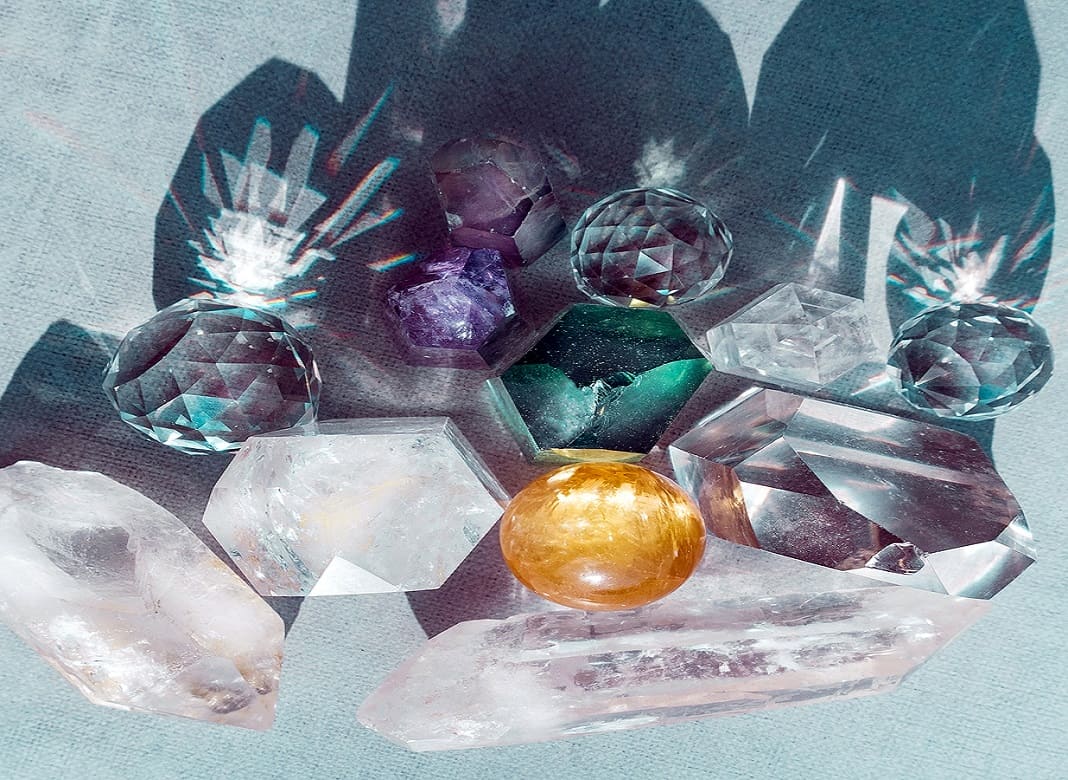 Not just that, Gemini people can be reckless and anxious at times. And these negative tendencies will grow stronger with the third wave of the coronavirus imposing lockdowns and extending quarantine periods. On top of that, these negative traits hamper not only their professional lives but also their personal lives.
A Geminian uses various methods to tame these negative characteristics, and crystal therapy is one of them. First, however, you might be wondering what exactly is crystal treatment. As you've probably heard of art therapy, existential therapy, and family therapy, crystal therapy is another kind of treatment. This therapy works to ground, balance, restore, purify, invigorate, and cleanse mind and body.
So, let's give you a quick rundown on the top healing crystals that every Geminian should use to overcome negative energy. Besides, these crystals are even more helpful to combat the uncertainty that's the number-one outcome of the pandemic.
Pearl
The colour of pearls is usually creamy or white. As a symbol of joy, vitality, and health, a pearl absorbs all the bad energy from the Gemini people. Moreover, the crystal not just stores the negative energy but even flushes it out so that it can return to its normal state. Moreover, these pearls are also associated with purity and virginity. Therefore, this healing crystal will help a Geminian at metaphysical and spiritual levels. Wait! Not just that – a pearl also increases the modesty of Geminians, allowing them to live a more balanced life. Along with it, this healing stone will also help you become more caring and affectionate towards your family and relationship.
Tiger Eye
Another beneficial crystal that helps heal a Gemini is the tiger eye. This crystal has layers of gold and brown colours – these layers are very distinctive. The stone also strengthens a Gemini person's willpower, improves actions, promotes motivation, and enhances self-control. As Geminians are inconsistent, this stone helps them strike and maintain a balance in their lives. It's believed that Geminians frequently have multiple personalities due to the depiction of twins in the zodiac sign. But don't worry, as this stone will help Geminians stay grounded and balance their dual nature.
Aquamarine
Last but not least, aquamarine is a must-have stone for a Geminian. It's a beautiful blue water stone that helps Geminians deal with their indecisive nature. Basically, the stone helps busy Gemini people's minds, remove their confusions, and overcome their phobias. Not only that, this stone even helps Geminians in expressing themselves honestly, calmly, and lovingly. Along with it, the stone helps Gemini people discover their uniqueness and develop the courage to be themselves.
Concluding It
Because each of these stones has its healing energy, it can also be used to treat various ailments. In addition, the energy in these crystals can assist a Gemini person in dealing with multiple challenges that they may face. So, if you're a Geminian and want to overcome the negative tendencies in life, you know which crystals you should use.