Who Is Archangel Gabriel?
Only a few creatures are as misunderstood as Angels. As per the Bible, Angels are heavenly beings who've earned their supernatural wings by being righteous in their previous lives. In the Bible, people don't go "aww" whenever they encounter an Angel. Because in the Scripture, Angels aren't chubby and cute baby cherubs designed by an artist.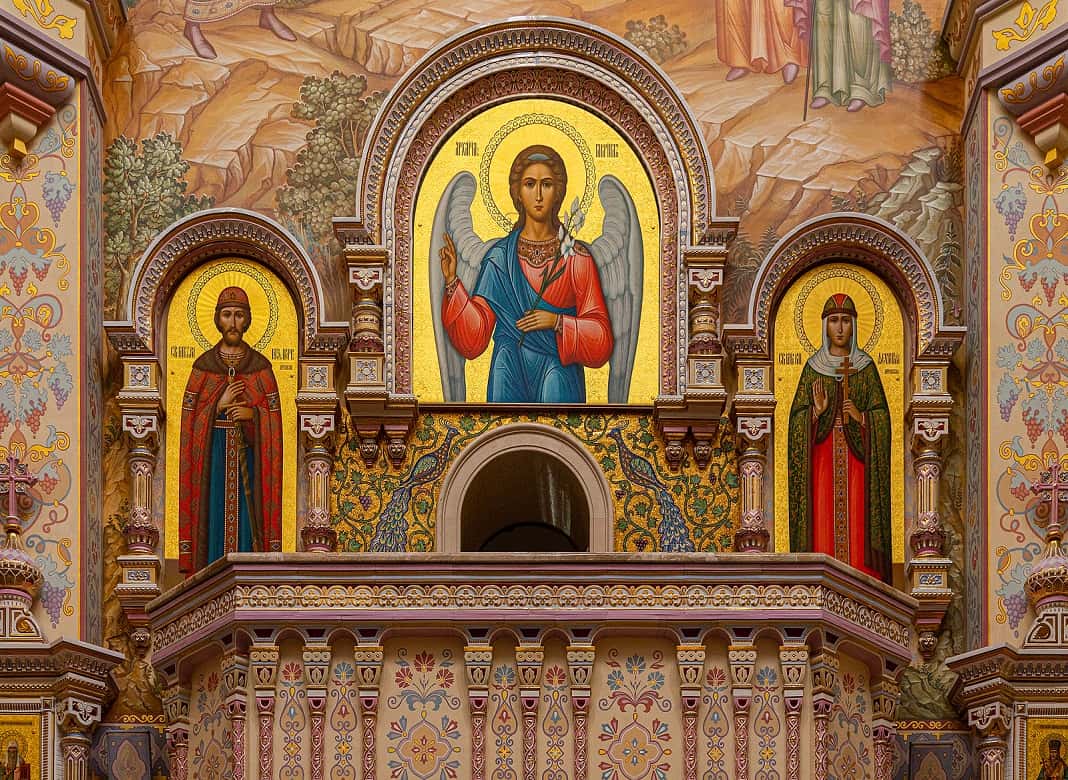 So, if you hold any misconception about Angels on that score, dispel them here and now. Because in this explainer, we'll dive into one of the most popular Archangels of all time—Gabriel. Here, we'll see the #1 message that Gabriel sends everyone. First up, let's share why Gabriel is one of the top two Angels who get a mention in the Scripture; the other Angel is Michael.
Gabriel has taken many epic assignments for the Lord. But here's the most popular one. The Lord sent Gabriel to Nazareth—Galilee's town. There, Gabriel met a virgin, whose name was Mary. And the virgin pledged to marry Joseph—David's descendant. Only the Lord knows how long Archangel Gabriel protected Mary, unseen and unnoticed. And when Gabriel made his presence felt, she delivered God's message, "You will conceive and give birth to a son, and you are to call him Jesus" (Luke 1:31). Afterwards, Gabriel again visited Mary in the presence of Joseph; Gabriel shocked Joseph by appearing all of a sudden, and then she explained why their child was to be named Jesus. As per Matthew 1:21, Gabriel said, " . . . because he will save his people from their sins."
Now that you know why Archangel Gabriel is important, it's time to unpack her message to her followers, believers, and non-believers.
 The Top Message Of Archangel Gabriel
Gabriel says that you should embrace your inner strength lovingly and put it for the greater good. Her chief aim is to motivate and inspire others. She guides people to replace their self-doubt with the great desire to teach, serve, and help others.
This Archangel says that when your focus is on serving others, you won't think about your worries. You should focus your strengths on helping others. To be precise, use the lessons you've learned and the wisdom you've gained to help others navigate their lives seamlessly. This is the divine guidance of Archangel Gabriel.
When you work alongside Archangel Gabriel, you invite God's strength and wisdom. This Archangel will help you tap into her power and become as fearless as a lion. No matter which background you belong to, you can use Gabriel's strength to protect yourself and everyone in your environment.
This Archangel will reassure you that it'll be safe if you're powerful. And that's why she protects in every way possible. This Archangel has a copper-like aura, and it's like her trumpet. Whenever you wear citrine stone or any other precious metal copper, you'll improve your chances of connecting with Gabriel's energy.
One More Way Of Connecting With Archangel Gabriel
You may find it challenging to contact this Archangel. That's why you'll have to meditate and pray, seeking Gabriel's power and guidance. On some days, however, prayers and meditation may not invoke the kind of results you've hoped for. So, it'll be better if you have a trusted process in your corner. One such process is created by angeloasis.com. This process has already helped many people find and contact their Guardian Angels and Archangels. So, what's holding you back? Connect with Archangel Gabriel using this process and take charge of your life in a whole new spiritual way.