Crystal healing isn't new. Ancient Egyptians used to use this healing practice with crystals, including emerald and turquoise, for health and protection. Thanks to the Ancient Greeks, we came up with most crystal names that we use today. But crystal healing is having a moment once again when celebs, such as Kim Kardashian West, Victoria Beckham, and Megan Fox, started chest-thumping about their newly found healing capabilities.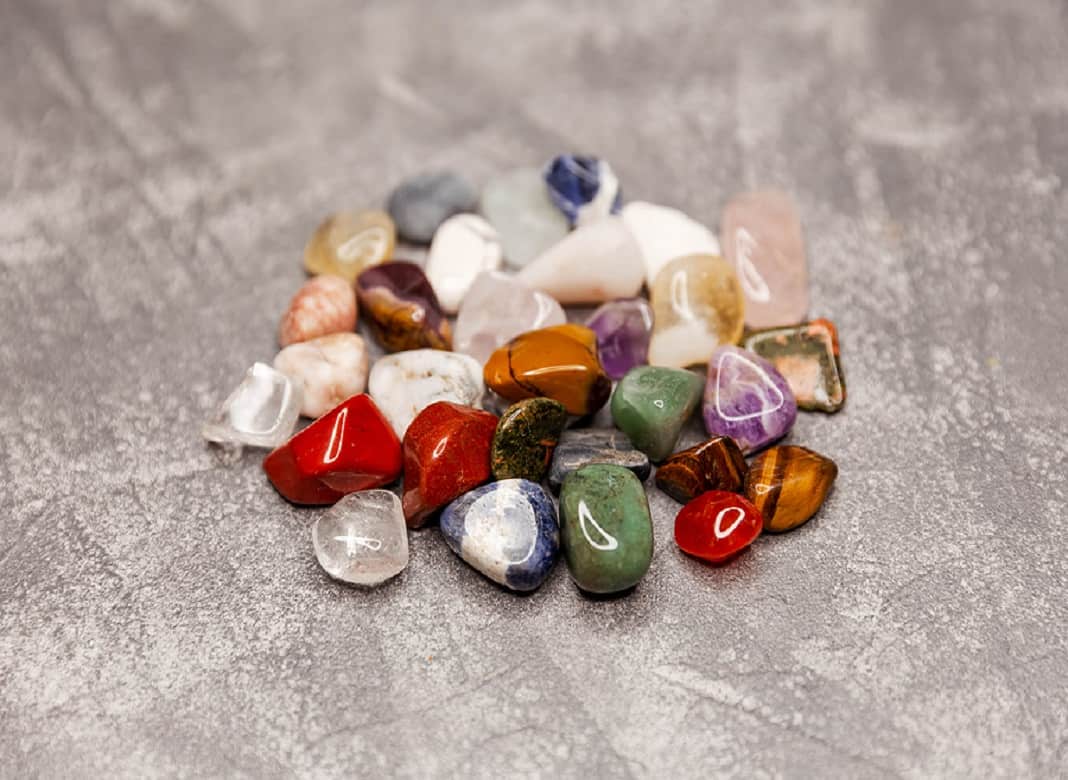 And, now, everyone wants to figure out how healing crystals can help with resolving fertility-related issues. According to Google Trends data, the searches for keywords such as "crystals for fertility" have gone up by 180 per cent in the UK. The data points out that people want to hear more about how crystals can help solve wide-ranging fertility crises.
If we go by the conventional fertility treatments, we've got three main varieties—surgical procedures, medications, and assisted conception. To complement the outcomes of these treatments, you may even use alternative therapies ranging from crystal jewellery and acupuncture. In fact, alternative therapies such as crystal healing are becoming more and more popular.
For example, whenever someone's experiencing massive fertility issues, it means they'll have a sort of blockage or imbalance within their sacral chakra. For the unwashed masses, the sacral chakra is found in a woman's body. This particular chakra is the powerhouse for controlling career, finances, work, creativity, self-esteem, emotions, relationships, sexuality, and—you guessed it—reproduction.
Crystal healing is all about unlocking the energetic power stacked in crystals. Besides, crystal healing also helps stimulate the body's flow of energy. This way, you can restore the healing power of your body and prime it to self-heal itself. To cut a long story short, healing crystals will help you target the root cause of your fertility problems. That means your healing crystals are likely to help you get out of your fertility woes. It's just that you'll have to clean and program the crystals every time you use them. Now that you know a thing or two about healing crystals for fertility, it's time to see which can you choose.
Healing Crystals That'll Help You Solve Fertility Problems
Chrysoprase
This is a beautiful apple-green gemstone that helps reverse infertility, which is usually the result of infections. Besides, the healing stone even helps you strengthen your guards against an array of STDs. Not just that, chrysoprase also helps treat fallopian tubes.
Moonstone
Having an opalescent appearance, this healing stone helps in a variety of fertility-related issues, including pregnancy, conception, childbirth, premenstrual syndrome, and breastfeeding.
Zincite
This healing crystal comes with a range of energising properties. Besides, Zincite is also thought to boost libido, which is directly related to improving sex life.
Scepter Quartz
Believers say that this healing stone will help unblock multiple organs or areas where the flow of energy is too sluggish. Moreover, this healing stone will also help treat hormonal imbalances and sexual dysfunction.
Summing It Up
Now, you know a thing or two about healing stones that'll help treat fertility issues. You'll have to make sure that you're cleansing these stones while working with them. That's how you'll unlock the true healing powers present in these stones. If you're looking for a new alternative way of treating fertility problems, then you may connect with your Guardian Angel. Like everyone else, you'll also have a Guardian Angel who'll help you deliver God's message time and again. So, what are you waiting for? Take this simple test to connect with your Angel quickly and effectively.