Our thoughts are very important. They're like magnets that attract the outcomes that we're thinking about. Do you want something desperately? If yes, then you'll have to laser-focus your thoughts towards getting that thing. On the other hand, if you believe from the get-go that you won't get something, then you won't. No matter how badly you need it. So, the bottom line lies in changing your thoughts. If you change your thoughts, you'll achieve whatever's there on your mind.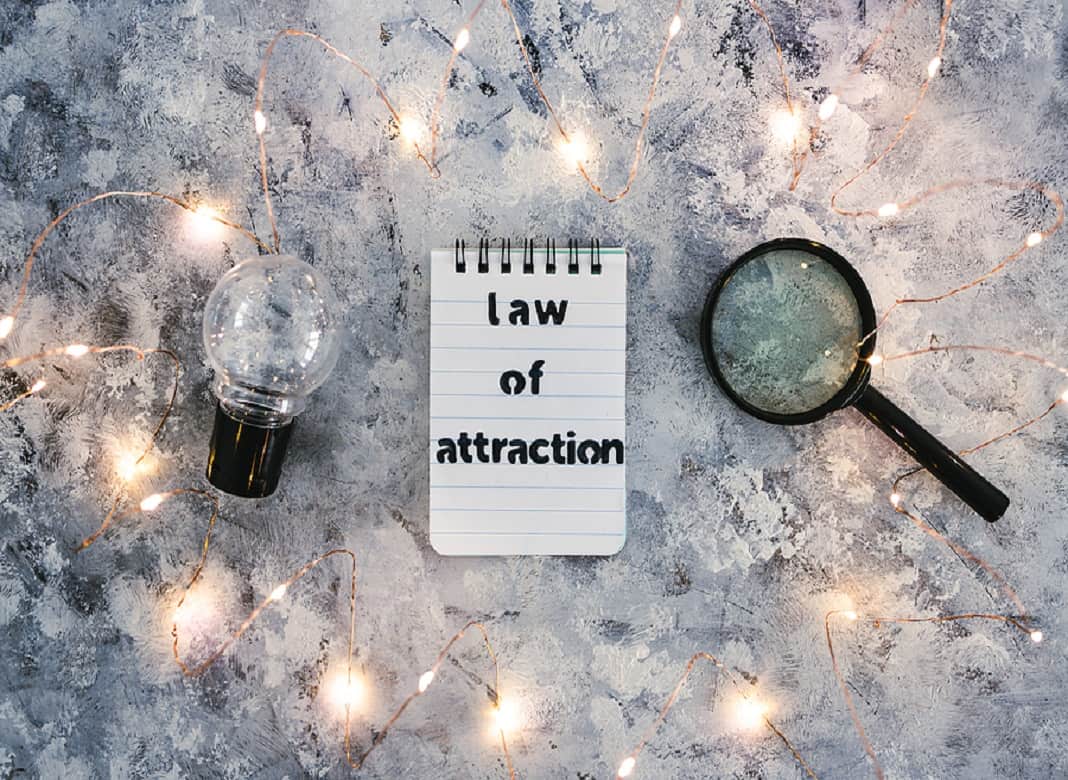 This whole principle of channelising your thoughts towards your goal is what everyone calls the law of attraction. You can use the law of attraction to fulfil your goals, such as getting well, quitting smoking, outperforming the competition, losing weight, and whatnot. That means your attitude is integral to your success. When you believe in yourself, you'll get the stamina and strength to overcome every single obstacle that stands in your way.
What's more? Positive thinking will also propel your soul to take up fresh challenges so that you can prove yourself. Now, you know that the law of attraction works too well. And if you're struggling to get a job, then it's time you put this law of attraction to work.
The Law Of Attraction And Your Job Search
Have you ever noticed successful job candidates—the ones who get the job? If you haven't, then the next time when you're at an interview, notice the person who finally grabs the opportunity. The fact is, the people who get jobs are optimistic and enthusiastic to the bone. They're always smiling and keeping their head high. They're go-getters. These folks are challenge-lovers. Most importantly, they believe from the bottom of their heart that they'll get the job. On the contrary, unsuccessful candidates will wear a glum expression. They'll be complainers. These people will always have negative thoughts running in their minds. Consequently, they won't find any job and happiness in life.
So, if you want to use the law of attraction to help you get a nice job, then keep reading.
The Top Three Ways You Can Use The Law Of Attraction To Get A Job
Think Positively Always
You have to build a positive attitude. In fact, your positivity shouldn't be just on the surface. Instead, make sure it runs deep inside you.
Believe In Your Potential
People may try to bring you down. But don't fall. And even if you fall, you must get up. The important thing is to believe in your potential.
Pen Down What Your Ideal Job Is About
Know about your ideal job inside out. Write it down. And pray for it that you must develop yourself in a way that you get your dream job.
One More Proven Way Of Finding A Job
By now, you know what the law of attraction is and how you'll have to use it to get a job. Well, then, now's the time to explore one more way of getting a job. This way involves you working with your Guardian Angel. Your Angel will guide you in life through subtle messages and signals that he'll send your way day in, day out. So, it's all about maintaining a connection with your Angel. To create this connection, you'll have to meditate and pray. But, sometimes, you can't connect with your Guardian Angel, regardless of your prayers and wishes. That's when you'll have to trust a process that's helped many people find their Guardian Angels. We, at angeloasis.com, have developed this process. So, take this simple test to kick-start your journey of contacting your Guardian Angel and uncovering the ways of getting a plum job.