People who want to unlock the raw power from their lives have to work with Archangel Metatron. Most people with blocked energy call upon this Archangel. Are you interested in getting rid of the energy that doesn't serve you? If yes, then Metatron will help you. Considering the popularity of Metatron, we're dedicating this explainer to this specific Archangel. Ready? Let's get down to brass tacks, then.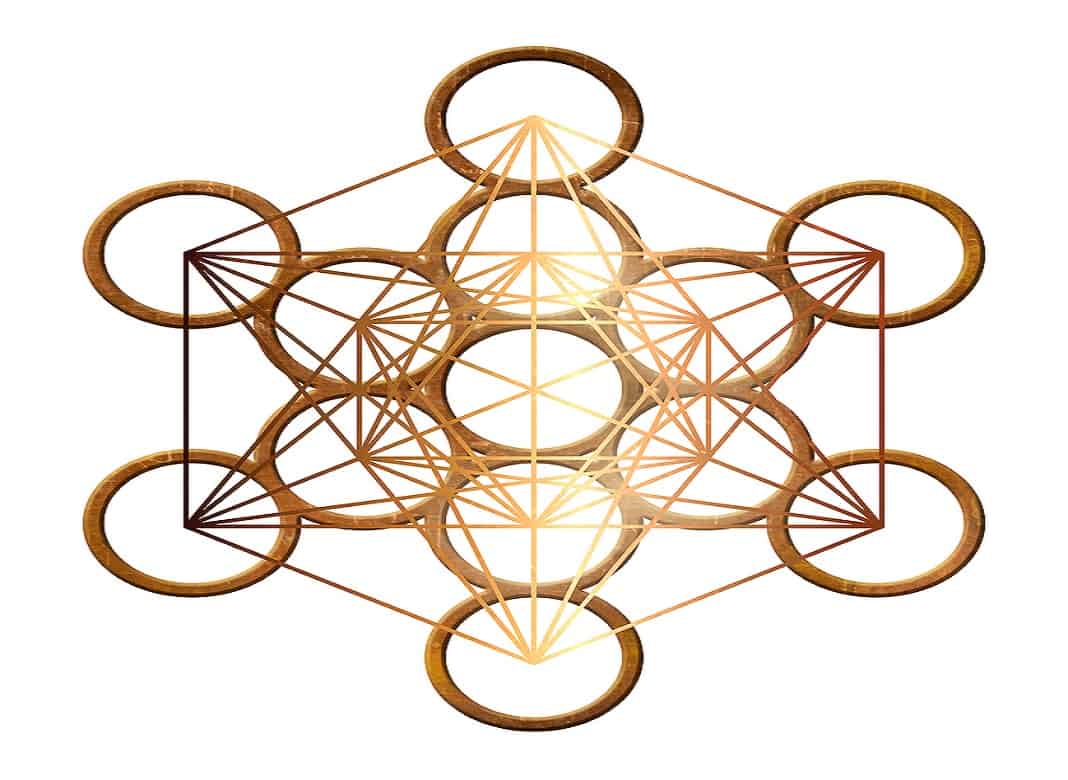 Explaining The Angelic Brilliance Of Archangel Metatron
This Archangel brings with him a purplish or greenish hue, which will help you clear negative energy. The prime examples of negative energy include fears and beliefs. One more thing that's amazing about this Archangel is that he's already spent time on Earth. In fact, he's one of the two Archangels who've spent time on this blue planet. 
There's one more noteworthy thing about Archangel Metatron. In fact, he works closely with sacred geometry. (More on this later.) This Archangel even has Merkaba, a cube that he often uses. People believe that the spinning cube of Metatron creates a whirlpool of energy that helps clear all the negative energies.
Metatron helps build energy grids that you may even use at work. This energy grid will eventually help you attract more positive energy in your life. The energy grids use the same sacred geometry that Metatron uses so frequently. These energy grids will also help you release, support, and heal for a long time.
Archangel Metatron works with a type of sacred geometry, which enables him to help his believers clear their negative energy or the power that's often stuck. Besides, the Archangel even helps support any type of integration process, which will accelerate the pace of healing.
 Now that you know a thing or two about Archangel Metatron, let's understand the process of connecting with him.
Connecting With Archangel Metatron Easily And Quickly
You know that Archangel Metatron can help you with clearing your blocked energy and getting rid of negative ones. So, how can you connect with this Archangel? Everyone wants to stay away from negative energy. And that's why they want to get help from Metatron. But how can they do that? Here's where their wisdom comes in.
Being intelligent is one thing, but having the wisdom to differentiate between right and wrong is a different thing altogether. Wisdom gives rise to the courage to take the right actions at the right time. Wisdom helps you spread happiness in your life and everyone's life too. And it's the same wisdom that'll help you deepen your bond with Archangel Metatron. But how can you cultivate this level of wisdom in your life? 
 Well, here's where your quality and quantity of meditation kick into action. You have to meditate, keeping Metatron in your mind. If you meditate with this Archangel in mind, then you will be able to build wisdom. And when you have this holy wisdom running in your life, you'll easily establish a strong connection with him.
Wrapping It Up
Now's the time to make sure you get the right sort of guidance and protection to help you unstuck your energy. Now's the time to form a strong bond with Archangel Metatron, who'll help you renew your energy and minimise all the negative tendencies in your life. To connect with Metatron, however, you'll have to pray and meditate in earnest. Praying and meditating are the only ways of cultivating the divine wisdom that's inherent in your life.