You'll definitely want joy in your life. And to help you get started in your quest, you'll have the support and guidance of Archangel Haniel. Yes, you guessed it right—Haniel is the angel of joy. What's more? Haniel is present in her female form in the material world.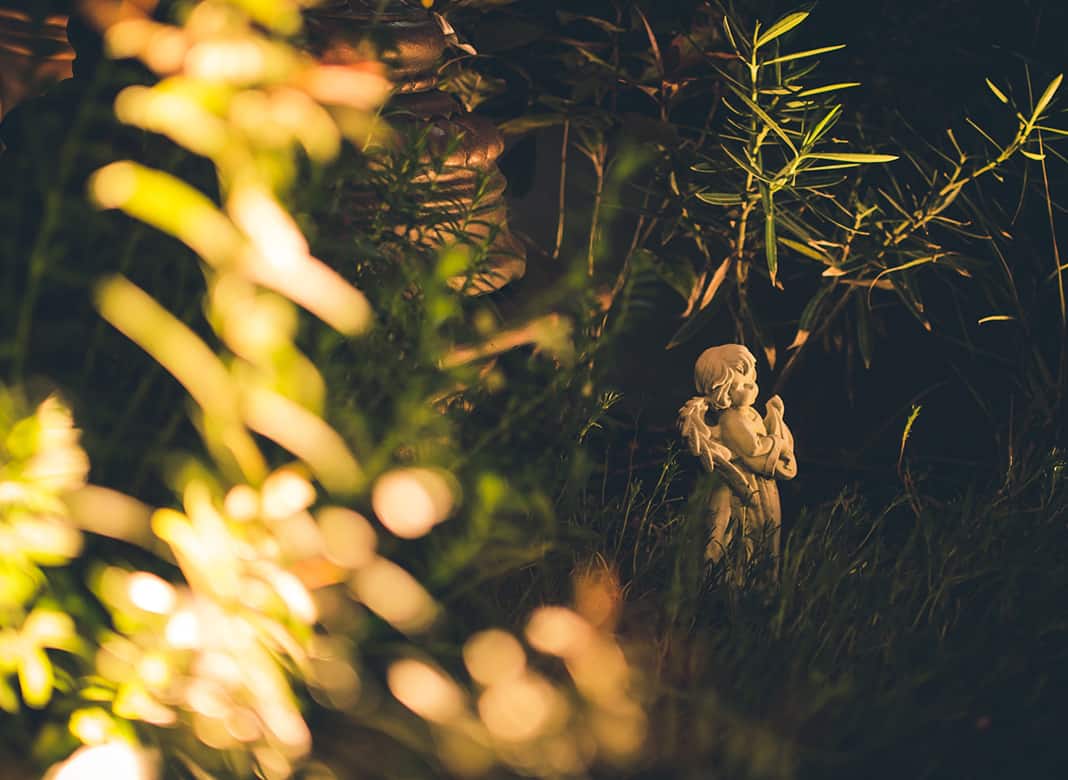 The literal meaning of Haniel's name is the "Grace of God" or the "Joy of God". Besides, she's also known as the Archangel who looks after divine communication. What does that mean? Well, you can think of Haniel as someone who acts as a bridge between the higher energy states—the ones present in the celestial landscapes—and the lower human energy.
Interested to know more about the Archangel of joy? If you nod in the affirmative, read on. Because, here, we're giving you a guide to understanding this particular Archangel. Later on, we'll also tell you how you can communicate with this or any Guardian Angel effectively.
Archangel Haniel: An Overview You Need
How should you know that this Archangel is nearby? Well, you'll see a sort of turquoise light. It's believed that Archangel Haniel emits a ray of beautiful turquoise light that's a mix of green and blue. The turquoise ray that this Archangel sends forth symbolically means balance.
Even if you see this light in your dreams or when you're meditating, it's a clear sign that this Archangel Haniel is ready to strengthen your spiritual being. This Archangel's turquoise ray is helpful in a lot of ways, though. One thing is that when this ray appears, you'll feel that joy fill your heart.
Additionally, the turquoise ray offers an incredible level of strength to anyone who's too week. This ray is a spiritual guide to someone who's feeling lost. Through your personal revelations, synchroneities, and visions, Archangel  Haniel will offer you the guidance you need to fulfil your mission on Earth.
It may be interesting to know that Haniel and Venus's moon are associated. The Kabbalah also includes Haniel; in it, Archangel  Haniel stands among the ten Sephiroth Archangels. As far as chakras go, this Archangel belongs to the throat chakra.
But how can you make sure you connect with Archangel Haniel with no hassles? Of course, finding your Archangel or even your Guardian Angel is challenging. And things will get worse if you don't know where to look at.
So, the million-dollar question is, How can you find Haniel or your Angel? Don't fret. Because if you have Angeloasis.com on your side, you'll connect with the beings in the angelic realm quickly.
How Does Angeloasis.com Help?
At Angeloasis.com, we help people figure out their Archangels and Guardian Angels. Time and time again, we've empowered people to undertake a fast-paced journey of spiritual evolution. And finding your Guardian Angel isn't that tough when you have us. Take a short quiz now and take the first step towards discovering who your Guardian Angel is.