Many Angels guide and protect you every day. They help you connect with your higher self. Not just that, an Angel will deliver God's message to you too. Once you have God's message, you'll make decisions wisely and enjoy your life to the fullest.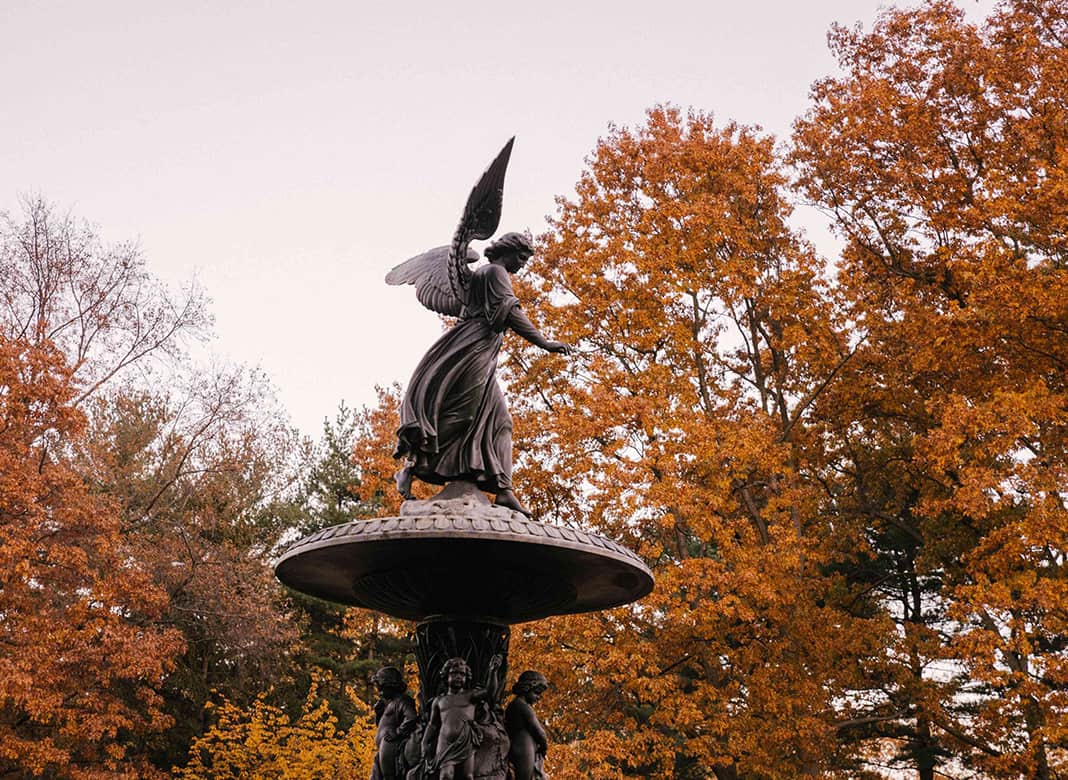 Speaking of Angels, we guess you may have heard about many Angels. But have you heard about Archangel Zadkiel? If you haven't heard about this particular Archangel, here's where you can get started. Because here we're going to give you the low-down on Archangel Zadkiel. Before that, let's understand who an Archangel is?

Who Are Archangels?

Archangels are your spiritual pillars. They're always there watching over you. There are many Archangels out there, and each one of them has a unique array of powers and gifts. The guidance of every Archangel will help you bring the best out of you.

Among so many Archangels, let's give you a rundown on who Archangel Zadkiel is. Here, you'll find out who this Archangel is. Other than that, this guide will help you figure out the different symbols that this Archangel shows you once he's nearby. Let's get started now.

Archangel Zadkiel Explained

Also known as the Angel of surrender and mercy, Zadkiel is one of the most revered Archangels. This Archangel will help you connect with Lord Almighty for mercy and forgiveness. Besides, Zadkiel offers us the strength required for rejecting bad life choices, embracing wellbeing, and building a positive mindset.

This Archangel always guides us so that we can steer away from sin. Additionally, this Archangel knows that everyone's got a beautiful soul within, and sometimes we only need some help in manifesting that beauty. Once you start manifesting that beauty, you'll lead a happy and healthy life.

Archangel Zadkiel knows your mistakes. He even knows that when you can go on the wrong path in your life. But God won't abandon you even if you walk on the wrong road. Instead, He'll send His forgiveness and mercy to you through Archangel Zadkiel.

The bottom line is that when you communicate with Archangel Zadkiel, you can release your sadness and guilt. Besides, this Archangel will also help you learn the art of forgiving yourself. He may even give you the strength to forgive not only yourself but also others. That means this Archangel will help you focus on forgetting and forgiving. Instead, Zadkiel will help you focus on building a glorious future for yourself. Long story short, this Archangel will help you forgive anyone who's wronged you and guide you in living better.

Now you know a thing or two about this Archangel. So, let's understand the kind of symbols he'll send your way.

Archangel Zadkiel Sends Different Symbols

This Archangel is mostly depicted toting a dagger and knife. This basically speaks of a conventional Jewish belief where Archangel Zadkiel is the same Angel who'd prevented the sacrifice of Isaac. Also, this Archangel is thought of as having a violet flame that characterises forgiveness and freedom. Moreover, this violet flame also represents the process of burning all the negative tendencies.

Most believers consider this violet flame to bring forth a power-packed vibrational state. This vibration spreads positivity in the physical and spiritual worlds. And this Archangel is also associated with a purple colour. A purple hue always symbolises the connection between a soul and a body. In short, the purple light also represents the power of changing darkness into light.

Connecting With Angels

So, you know that Archangel Zadkiel can help you build a better life by learning the art of forgiving yourself. But do you know exactly how to connect with Angels? If you're of two of minds, then we, at angeloasis.com, will help. We have a proven three-step process of helping you figure out how you can connect with Angels fast. So, trust our process and take the first step toward connecting with Angels.