Pisces people, who are commonly known as Pisceans, are represented by two fish swimming opposite to one another. These people are helpful, creative, and intuitive. But like people belonging to other sun signs, Pisceans have their weak points too. For example, if you're a Piscean yourself, you'll see yourself getting too emotional, fearful, and even defensive at times.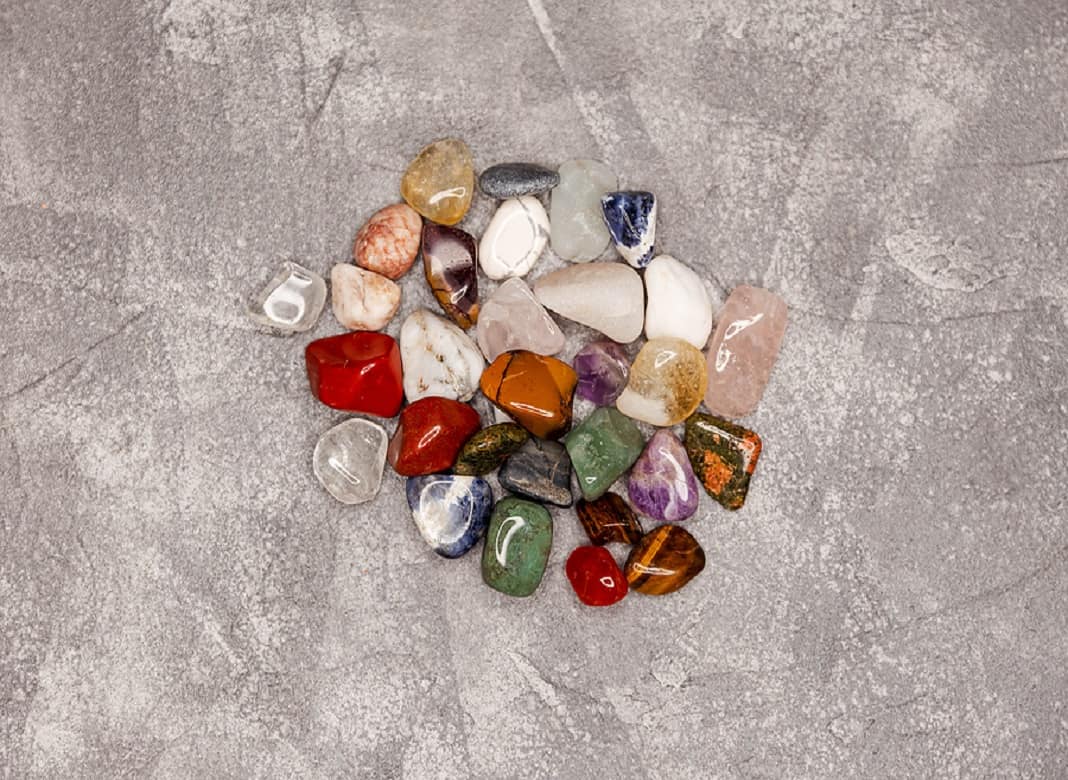 That's why you'll need some good crystals to harmonise your energy. And since there are so many crystals out there, you may not know which one's good for you. Well, that's where this guide comes in. Here, we're going to dive deep into the top crystals that work for all Pisceans.
Top Crystals That Every Piscean Must Have
AQUAMARINE
This healing stone brings calming energy. And the value of this energy is priceless when you face some stressful situations in life. This stone helps you hone your intuitions and enables you to decode the value of the universe. So, if you're seeking spiritual awareness of sorts, then this gemstone will help for sure. On top of that, this healing crystal is also a Pisces birthstone. So, you can expect this stone to help you in sharing your feelings with others who are close to you.
SMOKY QUARTZ
Hey, here's one fun fact about smoky quartz: Back in the day, people used this healing crystal to guide the departed. This coloured crystalline quartz helps Pisceans bring their grounded energy to the fore. Besides, this healing stone will also help stabilise the grounded energy when life is in disarray. Not just that, this healing crystal also helps you let go of things that make you stuck. The stone works with your Root Chakra to make sure there's a strong balance of strength, power and stamina in your life.
AMETHYST
Like smoky quartz, Amethyst can also be every Piscean's traditional birth gemstone. This gemstone even offers you divine intuition and spiritual protection. If you're a Piscean, you must use this stone to resolve your issues in life and at work. Additionally, this healing crystal can strengthen your desire to help others in tough times.
TIGER'S EYE
Last but not least, here's the stone that every Pisces person must own. Yes, we're talking about the tiger eye. This stone will help you ward off the creatures of the night that don't let you go to sleep. The gemstone even helps you prevent the Evil Eye to catch hold of you. For the unwashed masses, Evil Eye is the person who'll transfer negative energy into your life with just one look. If you're a Pisces and an introvert, too, then this stone will help you overcome your shyness and gain some self-confidence in life.
Wrapping It Up
Now, you know the top-performing stones that'll help Pisceans streamline their lives. Do you have any more crystals that'll diminish a Piscean's negative traits? If yes, drop your thoughts in the comments section below. We're all eyes! And, hey, are you interested in knowing the Piscean horoscope? If yes, we've got you covered. It's because we bring a daily horoscope for every Piscean who wants to take charge of her life.