Do you know someone who's a strong ball of energy? Do you know someone who's always fun-loving? If yes, then that person may be a Sagittarian. These people are born between November 22 and December 21. Being a fire sign, a Sagittarian is warm, clumsy, passionate, notorious, and funny. If you're a person who's born on one of these dates, then you know what we're talking about. In most cases, people admire you for your speed and adventurous spirit.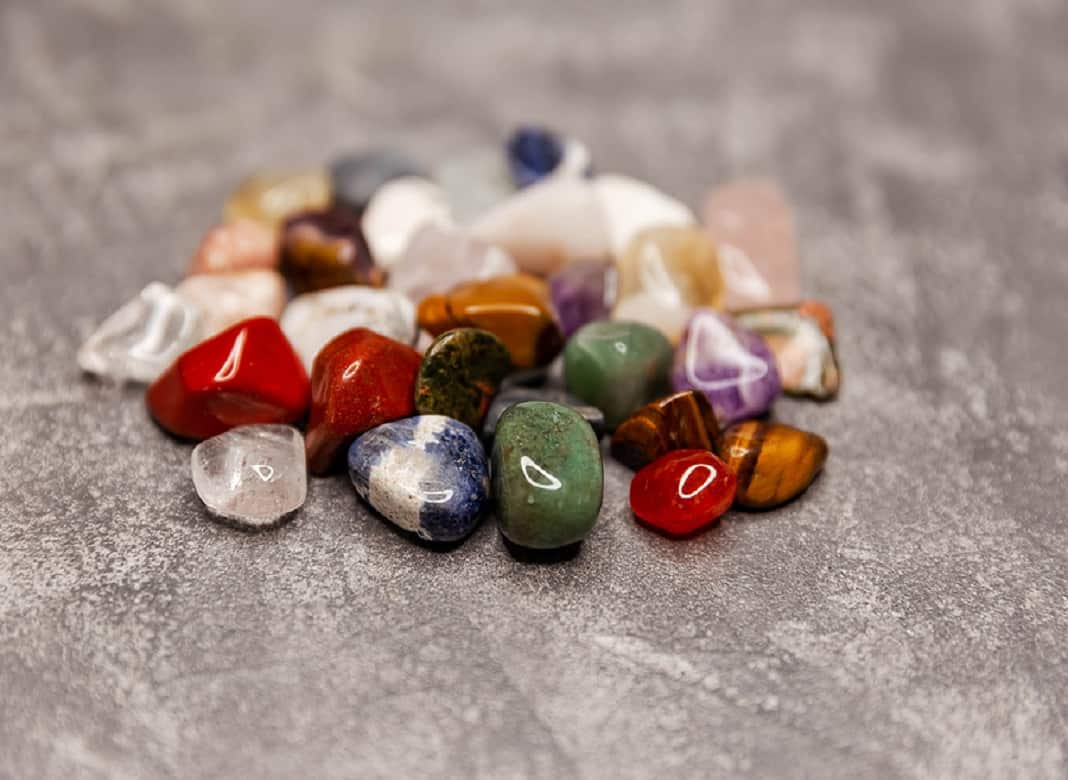 As a Sagittarian, you'll be seeking fresh horizons and will move along untraveled pathways. These people are explorers from the get-go. To help you better channelise your energy, you'll have to get the crystals that are meant for your sun sign. That's why we're dedicating this post to help you discover the top crystals that every Sagittarian should use.
Healing Crystals For Sagittarians
Lapis Lazuli
Being a December birthstone, Lapis lazuli has been widely popular since the time of ancient Egyptians. This stone will help you give shape to all your regal aspirations. Besides, the crystal even helps you promote honesty and build a conscious mindset. Moreover, this particular healing stone encourages you to build a spirit of self-awareness as well. You must meditate using this stone. Your meditation session should involve placing this particular stone on the crown, which is also called your third eye.
Black Tourmaline
Are you looking for a cosmic guard dog who can be always there in your corner? If you nod in the affirmative, then this stone will help you. Tourmaline will help you prevent the negative demands arising in your heart. This healing crystal will also help you prevent any sort of unwanted energies that usually guzzle your resources and time. Moreover, this crystal helps you transform your negative energies into positive ones.
Rose Quartz
Sagittarians love this healing stone as it's the crystal of self-love. This healing stone will even help you encourage a sense of peace, healing, and healing in your heart. Not just that, rose quartz helps you ease stress, resentment, and jealously. This stone even helps you mend broken hearts just in case your relationship has hit the rocks.
Carnelian
This healing stone vibrates with courage and motivation. Most Sagittarians use carnelian to help them strengthen their good fortune and prosperity. If, however, you want to boost the vitality inside your heart, this healing stone is for you. Most Sagittarians believe that this healing stone will be your cheerleader, coach, and even number-one fan.
Malachite
Are you looking for a crystal therapist in your life? If so, then malachite will be a dependable stone for you. This stone will help you release your emotional baggage. Most believers believe that this healing stone is actually a transformation stone that'll help you move on in life. When you meditate using this healing stone, you'll build the capabilities to heal the emotional wounds from all the traumatising past events.
In Conclusion
So, what's holding you back? As a Sagittarian, you must make sure you have the right crystals to power through your challenges and remain as energetic as you always are. If, however, we've skipped a couple of key healing stones for Sagittarians above, then feel free to share them with all of us.